The Corwon Family Fund has partnered with the Communities of Coastal Georgia Foundation to showcase philanthropy and giving opportunities across the region. Fundholder Scott Corwon, an engaged international philanthropist, has supported the Foundation through beautiful and moving messages on the back cover of recent issues of Elegant Island Living.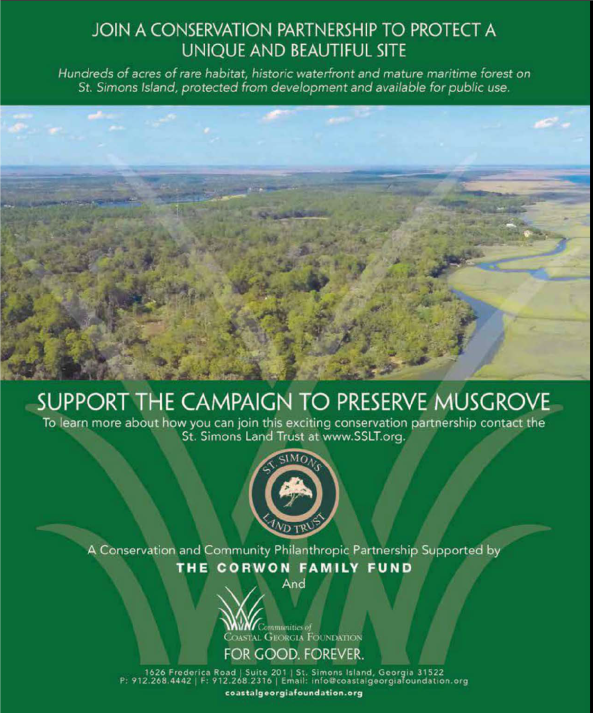 The October 2016 back cover, designed in partnership with the St. Simons Land Trust, shares the wonderful opportunity to support preservation of Musgrove Plantation.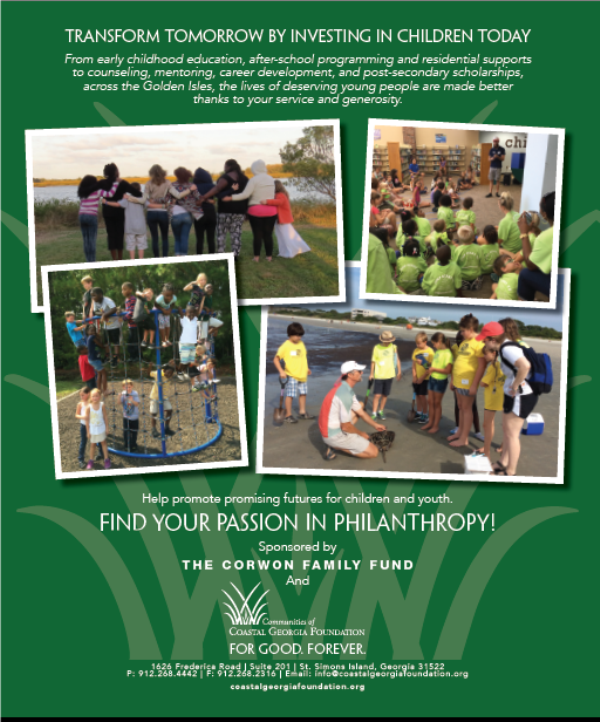 The November and December 2016 back cover highlights the range of opportunities to support good, quality programs serving children and youth across the community.
The Foundation thanks Scott Corwon, The Corwon Family Fund and our friends at Elegant Island Living!