Paul C. White, President and CEO -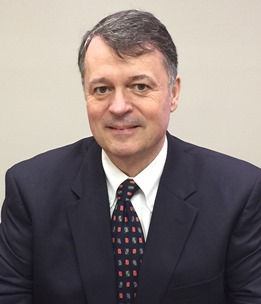 Following a national search, the Communities of Coastal Georgia Foundation has selected Paul C. White to serve as its new President & CEO, beginning November 2016. White comes to the Foundation following almost two decades of successful private sector marketing and investment management experience in Oklahoma. He previously served as the founding executive director of the Community Foundation of Central Georgia and as a senior consultant with a national firm providing training and development services for community foundations across the country.
White was raised in the Atlanta area, where his parents still reside. He graduated from The Westminster Schools and The University of Georgia and attended the LBJ Graduate School of Public Affairs at the University of Texas. Early in his career, White worked on the legislative staff of Georgia's former United States Senator Sam Nunn and for the U. S. Department of the Treasury. Active in his community, White currently serves as the Senior Warden of Trinity Episcopal Church and as a board member and former chair of the Tulsa Authority for Recovery of Energy. He and his wife, Monica, have two adult children.
Art Lucas, who led the Search Committee for the Foundation, praised White's experience. "Paul White brings good knowledge of entrepreneurship and private sector management to blend with his great experience starting and running a successful regional community foundation. He grew up in Georgia and knows what it takes to promote impactful philanthropy in our communities. We are delighted to welcome Paul to Coastal Georgia and the Community Foundation."
In June of this year, Dr. Valerie Hepburn, who has served as President & CEO of the Foundation since 2014, announced her decision to step down. She will work with White during the month of November to ensure a successful transition. Hepburn will leave her formal role in early December but will continue to support and advise the organization on a voluntary basis.
Ellen Post, Grants/Operations Manager -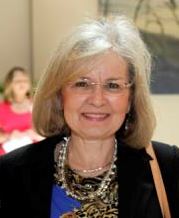 Ellen joined the staff in 2011 as a second staff member from another local nonprofit.
Ellen Post comes to us with over 30 years of experience in the non-profit sector. She and her husband moved from Chicago, Illinois in 1985 with MAP International where she served as Executive Assistant to the President for over a decade. Since that time she has worked in various roles as Business Mananger and Bookkeeper at Doctors on Call for Serivice a medical residency program doing training in the Congo, Office and Grants Manager at a biotechnology research firm and most recently at CMAP, a free clinic.
Ellen has demonstrated skills in administration and finance. Her husband Greg is a Major with the City of Brunswick Police Department. They have two grown children, Gretchen and Elliott. Ellen has a love for this community and helping people.