Coastal Illustrated, August 3, 2016 Sarah Lundgren
The Communities of Coastal Georgia Foundation recently began delivering its 2016 Community Impact Grants. The week of June 13 alone, they delivered to CASA Glynn, Safe Harbor Children's Center, The Gathering Place, STAR Foundation, the Glynn County Board of Commissioners and Juvenile Court, Girl Scouts of Historic Georgia and Children in Action Sports Club.
CASA Glynn received $2,900 for support training of staff and advocates in a new educational advocacy program. The Gathering Place received $4,000 to support its summer college tour that assists rising high school seniors. A $5,000 grant will help the STAR Foundation create a community outreach coordinator position. Safe Harbor Children's Center received a $5,000 grant to purchase needed case management software that will free staff to provide more hands¬on work with the children. A $5,000 grant to the county commission and juvenile court will support Kidsnet Glynn in serving more participants. The $4,946 grant the area Girl Scouts received will help support the delivery of a dating¬related domestic violence prevention program for girls and their mothers and guardians. And a $4,500 grant to the CIA Sports Club will help support its summer outreach program.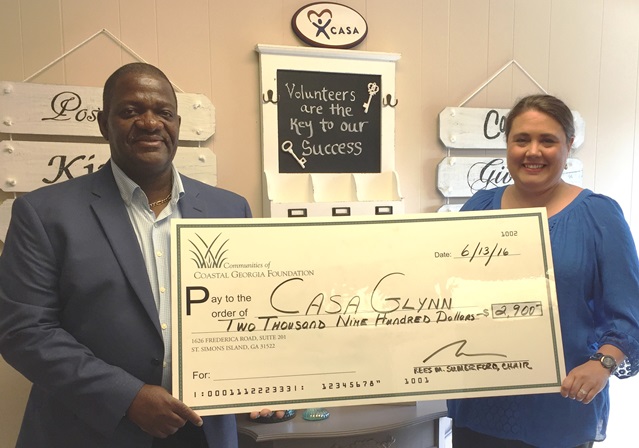 L-R: Bernard McCloud, Foundation Board, Cary Greenfield, CASA Executive Director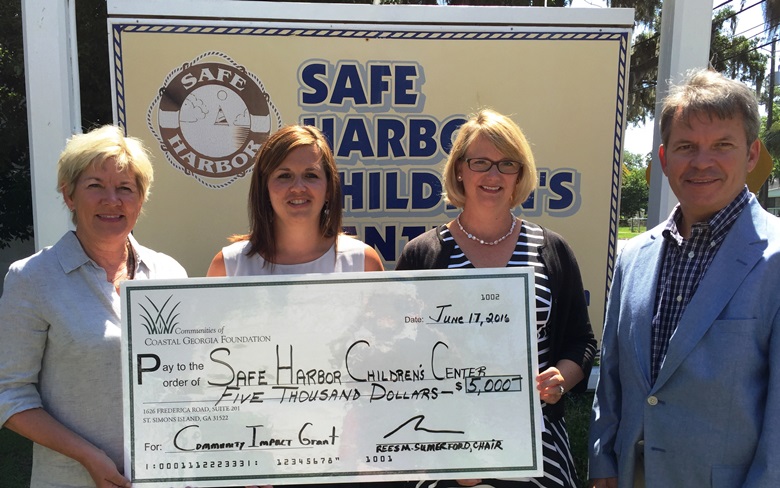 L-R: Bonney Shuman - Foundation Board, Beth Ann Tuerff - Safe Harbor Development Director, Leslie Hartman - Safe Harbor Executive Director, Mike Maloy – Foundation Board.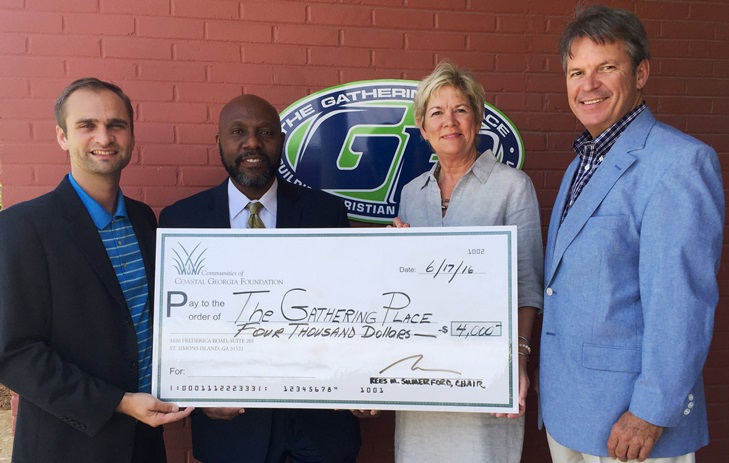 L-R: Lucas Ramirez, Executive Director - The Gathering Place, John Williams, Director of Campus Ministry - The Gathering Place, Bonney Shuman and Mike Maloy, Foundation Board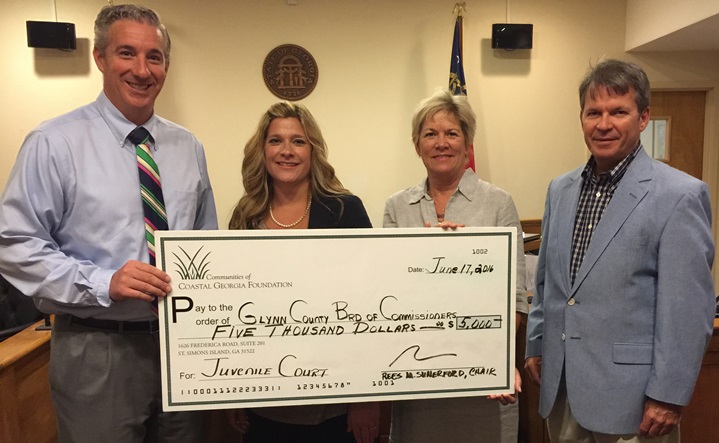 L-R: Ed Reilly – Chief Probation Officer Glynn County Juvenile Court, Judge Chapman Glynn County Juvenile Court, Bonney Shuman and Mike Maloy, Foundation Board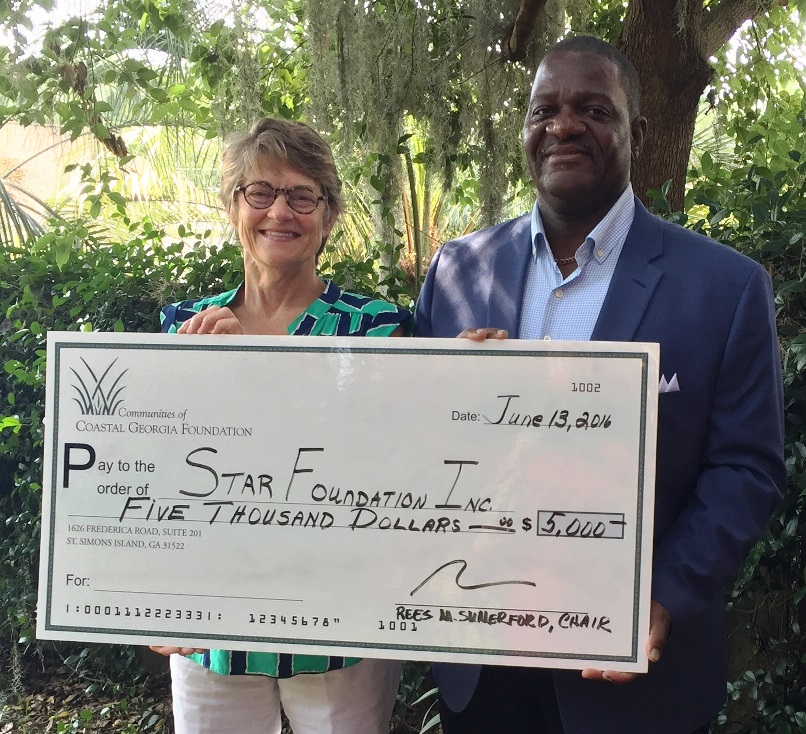 L-R: Ellen Murphy, STAR Foundation Executive Director, Bernard McCloud, Foundation Board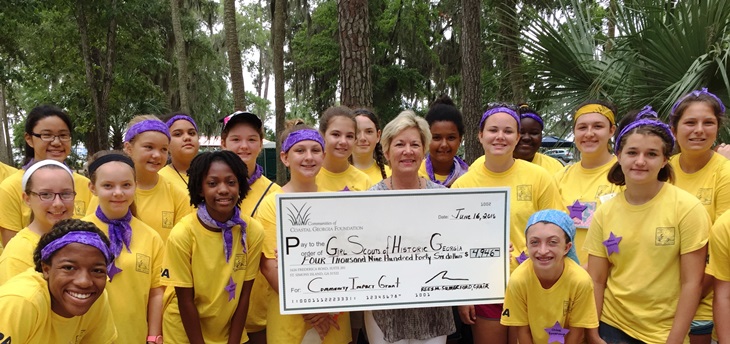 Bonney Shuman, Foundation Board and local Girl Scouts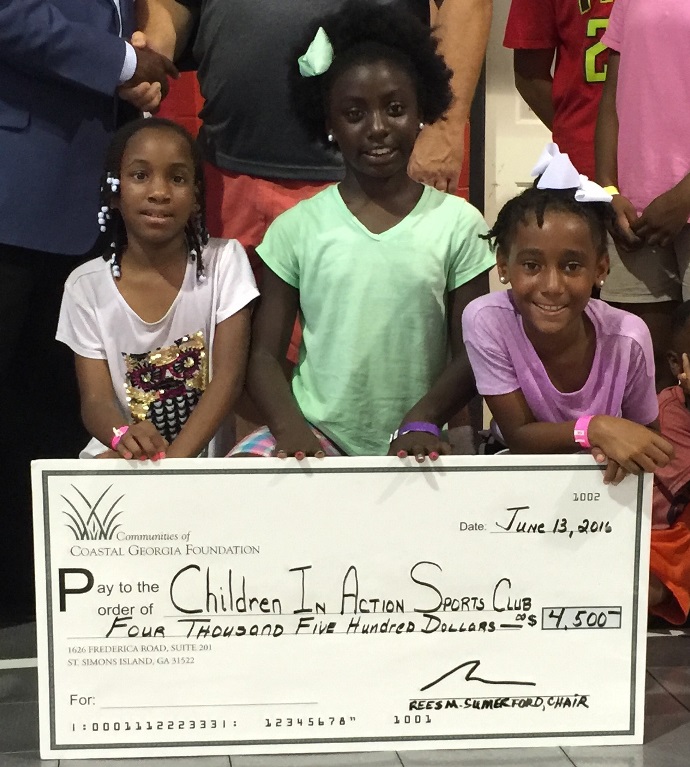 Children In Action Sports Club