Georgia Trend - September 2016
Thank you for your thoughtful coverage of Georgia's Community Foundations in the August 2016 issue. The Communities of Coastal Georgia Foundation is still quite young in this field, so it was very kind of you to showcase our philanthropy.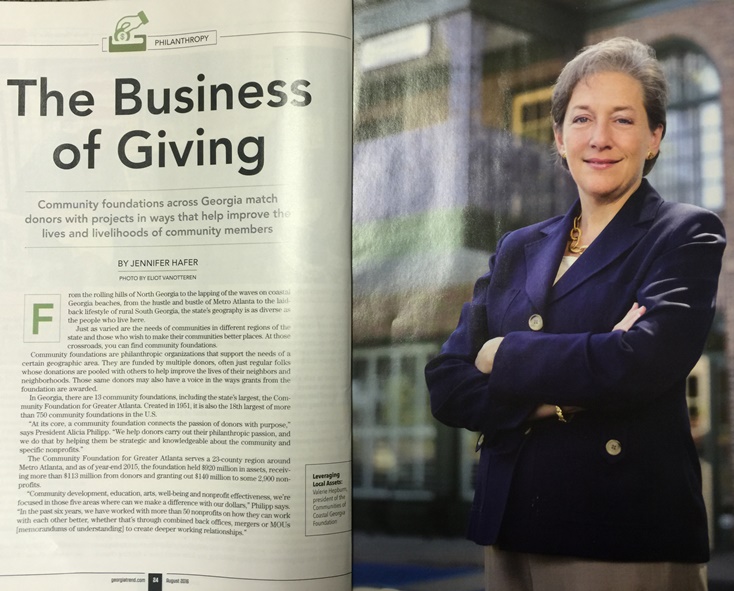 Though I wish it were correct, our grantmaking in 2015 exceeded $2 million, not the $250 million quoted in the article. For our region, however, nearly $9 million in philanthropy over the past decade is pretty significant! We have been so fortunate to have been mentored by our wise and capable colleagues across the state, particularly the Community Foundations in Atlanta, Macon and Columbus. Georgia has an outstanding legacy of generous and creative philanthropy. Community Foundations are significant investors in workforce and economic development, providing safety net services and enriching quality of life across the state. As your title so rightly notes, we are in the "business of giving," and our investments reap benefits for our communities for years to come. Georgia Trend's recognition and respect validates the good and important work happening in Community Foundations across the state. Thank you for all your team does to highlight and uplift innovation and progress across the state.
VALERIE A. HEPBURN
The writer is President & CEO of the Communities of Coastal