The Brunswick News
Safe Harbor Children's Center, a Brunswick-based nonprofit offering shelter and therapeutic services to children who have been abused, abandoned or neglected and those who are homeless or have run away from home, was the recent recipient of a $25,000 donation from the Rich's Consumer Brands Charitable Fund, a new philanthropic arm of Rich Products Corporation's Consumer Brands Division (CBD), on St. Simons Island.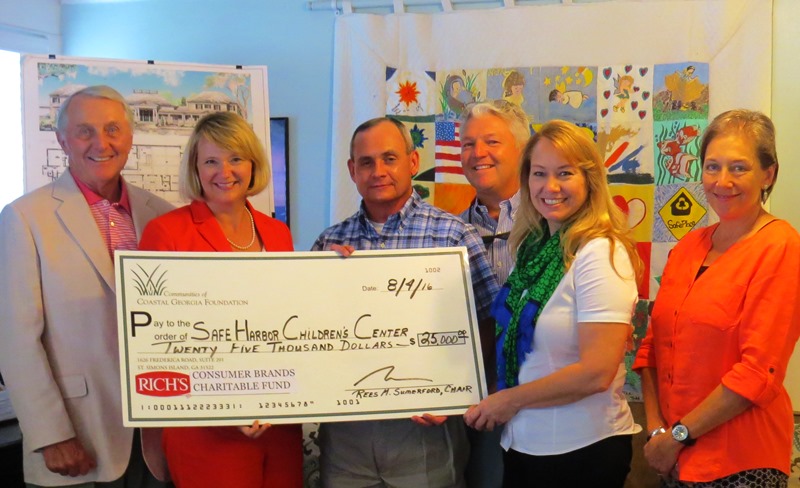 The contribution marked the second grant given by the new Rich's fund, the goal of which is to help support charitable organizations serving Glynn County.
Pictured at the ceremony from left are Jack Windolf, Chairman of the Board, Safe Harbor, Leslie Hartman, Executive Director, Safe Harbor; Mark Weeks, Finance Manager, Rich Products; Craig Entwistle, Vice President, Rich Products/Consumer Brands Division; Donna Ratliff, Human Resources Manager, Rich Products Brunswick Plant and Valerie Hepburn, President and CEO, Communities of Coastal Georgia Foundation, which is administering the fund.