Donor Advised Fund Agreement (Click Here)(Click Here)
To establish a fund, update, or make changes to an existing fund - please use the form above.
Grant disbursement request:
The simplest way to make a request is to email the name of the nonprofit, amount and contact to: epost@coastalgeorgiafoundation.org
The GoFund portal is also available to fundholders who wish to input the requests directly. If you have not already signed up for the portal, contact the Foundation for assistance.
We also still have available a fillable form: Donor Advised Fund Recommendation Form
Guide to Using Your Donor Advised Fund (DAF) - This informative handbook is intended for our Donor Advised Fundholders.
Click the image below to access the DAF Guide Handbook: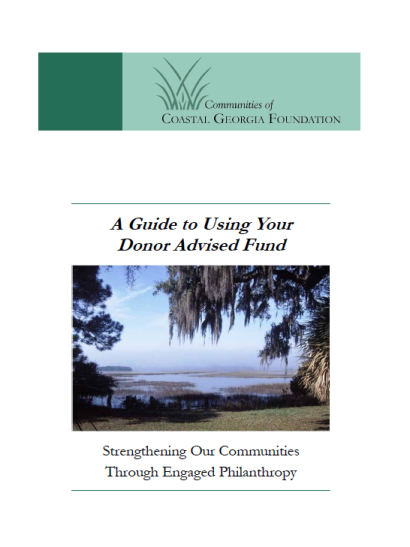 Securities Stock Transfer Information