The Brunswick News
The Communities of Coastal Georgia Foundation recently awarded the Girl Scouts of Historic Georgia Inc., which serves Glynn and McIntosh counties, with a $4,946 community impact grant.
The grant will support the delivery of "I Am a GIFT (Gorgeous, Intelligent, Fabulous and Talented), You Will Not Abuse Me," a dating/domestic violence prevention program for girls and their mothers or guardians. The day-long training will be reinforced throughout the year in troop activities and learning programs.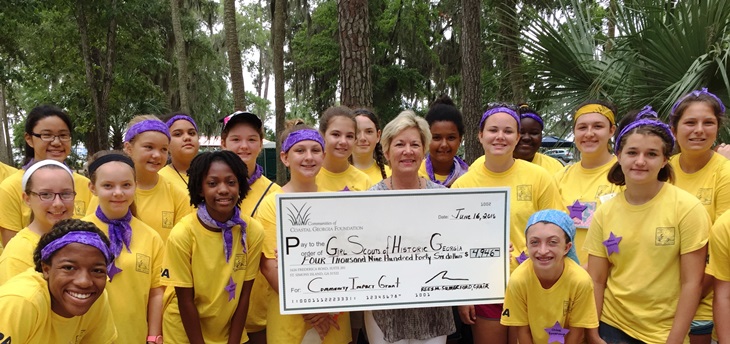 Bonney Schuman, board member of Communities in Coastal Georgia Foundation, center, is pictured with members of the Girl Scouts of Historic Georgia.