By DANNY MCARTHUR
The Brunswick News
Five recent high school graduates from Brunswick were given a monetary assist in pursuing their college goals thanks to scholarships from the Correll Scholars program at the Communities of Coastal Georgia Foundation.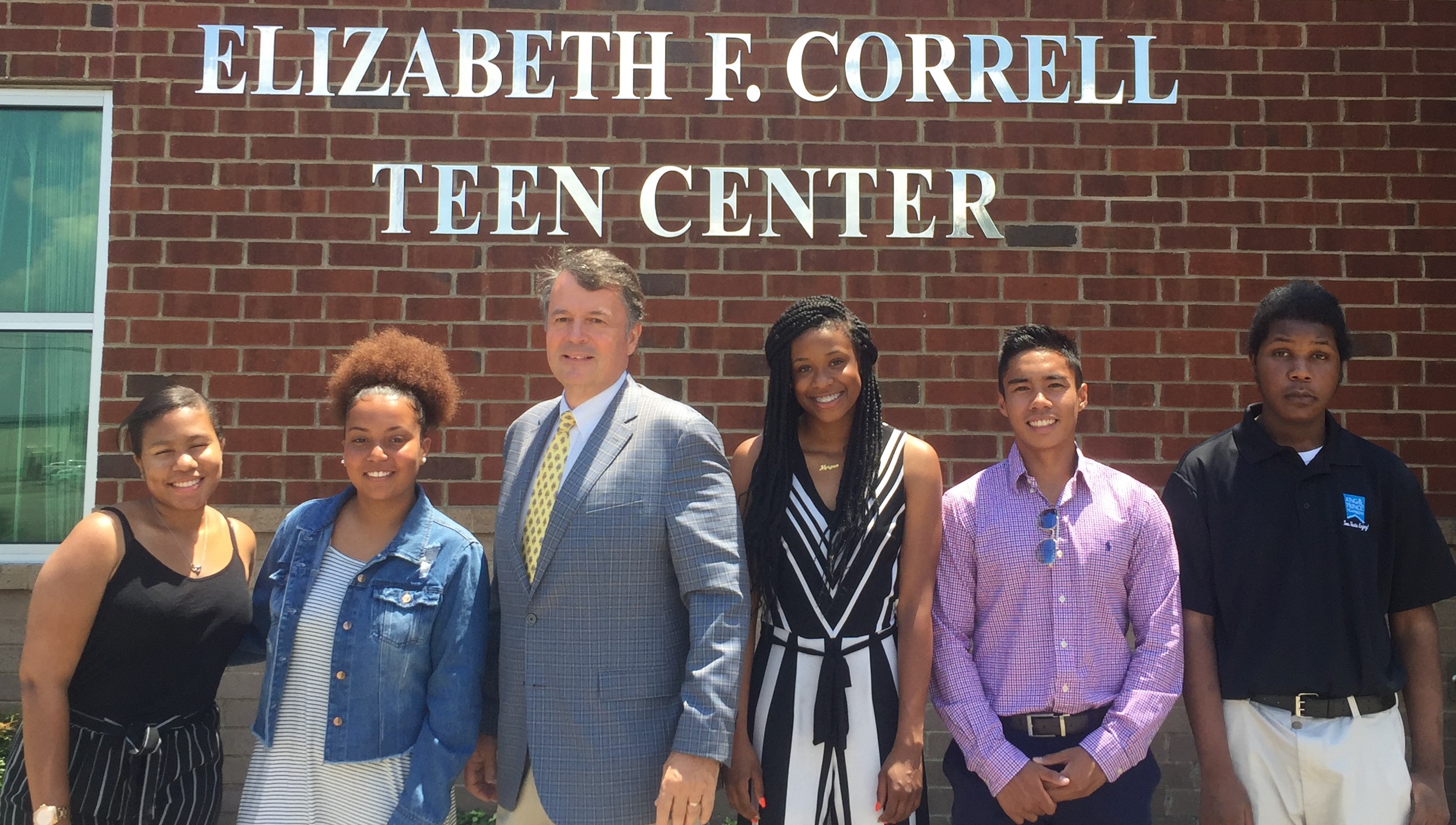 Pictured is Paul White, Coastal Georgia Foundation President and CEO, with scholarship recipients Carah Wilmington, Sierra Grant, Morgan Miller, Nicholas Bulatao and Dawson Norris.
This year's recipients, Nicholas Bulatao, Sierra Grant, Morgan Miller, Dawson Norris and Carah Wilmington, also all share the distinction of being active members of the Boys and Girls Club of Southeast Georgia and the Elizabeth F. Correll Teen Center for at least two years prior to applying, which is a requirement.
The scholarship was created in 2015 by A.D. "Pete" and Ada Lee Correll to assist promising young students from the local high schools with their college education. They established a fund with the Communities of Coastal Georgia Foundation to offer scholarships to students on a yearly basis. Paul White, the President and CEO of Coastal Georgia Foundation, said they chose to focus on the local Boys and Girls Club because they were very involved in supporting it. They saw a lot of high potential students involved in the organization and wanted to help fund their future. "They wanted to do something to make sure that the best of those were given the greatest opportunities to make a difference in the world, and that is largely dependent on educational progress," White said.
Dayton Austin, the director of operations at Boys and Girls of Southeast Georgia, said it is important to note that there are incredible people like the Corrells who are willing to give back the community by investing in young people. "Something I've always appreciated about this community is their willingness to invest in young people, so I just think that is something that definitely needs to be noted, that the Corrells would take their hard earned money and invest back into young people simply because the want to see them succeed," Austin said.
Potential candidates for the scholarship are required to have a 2.75 or higher high school GPA and be active members of the Correll Teen Center. "We rely on the Boys and Girls Club because they, in many instances, work with these kids for years and have seen them develop, so they know who are going to make good candidates and who's serious about pursuing their academics as well as their civic responsibilities," White said.
Dayton said this year's applicants all grew up in the Boys and Girls Club and were attending members until graduating high school. He said they selected students who they felt would do great things with their lives but needed additional financial help. Each scholarship recipient receives a $5,000 annual scholarship for a four year degree or a $4,000 annual scholarship for a two year or technical program. A requirement of the scholarship is that each recipient remains in good academic standing at their respective university and provide at least 20 hours of volunteer service the Boys and Girls Club during each year of their scholarship.
Bulatao, Grant, Miller, Norris and Wilmington plan on attending the University of Georgia, Fort Valley State University, Georgia Southern University, College of Coastal Georgia and Columbus State University respectively. White said he hopes this class is as successful as previous classes. Next year will be their first graduating class since starting the scholarship, and White said it being such a young project, he was impressed by the fact that the pool of candidates grows stronger as the program grows. He wants to see them progress academically and hopes they continue prioritizing community and leadership roles and hopefully one day give back to the community.
Austin hopes they finish their first year in good academic standing. "I think that they're amazing young people personally and academically," he said. "All of them are very strong students, but ultimately we just wanted to select kids that we felt like were going to make it through college, could make it through four years of college, and inevitably move into careers."