Last night members of the Glynn Academy Class of 69 joined to celebrate Barion Jerome Scott, Jr., the 2017 scholarship recipient of the Glynn Academy Class of 1969 Memorial Scholarship.
The scholarship provides $2,500 to a graduating Glynn Academy senior who has been accepted to attend a Georgia academic college or university and has a cumulative grade point average between 2.70 and 2.99. The award offers the student an opportunity to become "HOPE" eligible as a result of good academic progress. Barion will be attending Armstrong State University this Fall semester.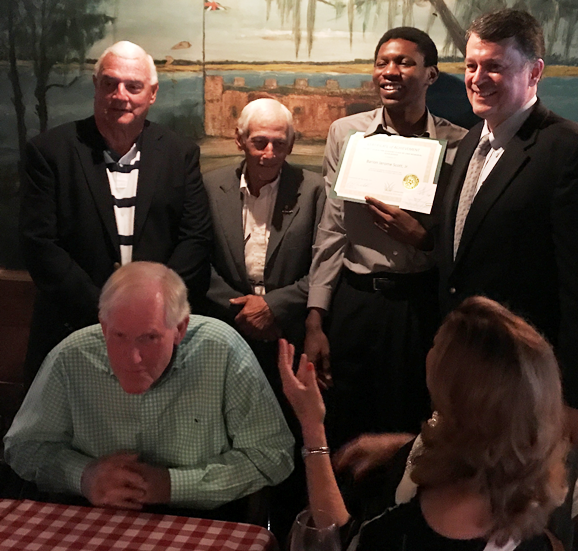 Pictured L-R: Stewart Pittman, Morris Friedman, Barion J. Scott, Jr., Paul White and Barion Scott, Sr.