Coastal Illustrated, By Sarah Lundgren
The Correll Scholars program at the Communities of Coastal Foundation recently recognized its 2016-2017 awardees. The scholarship program supports college education for talented Glynn County students who have been members of the Boys and Girls Club of Southeast Georgia.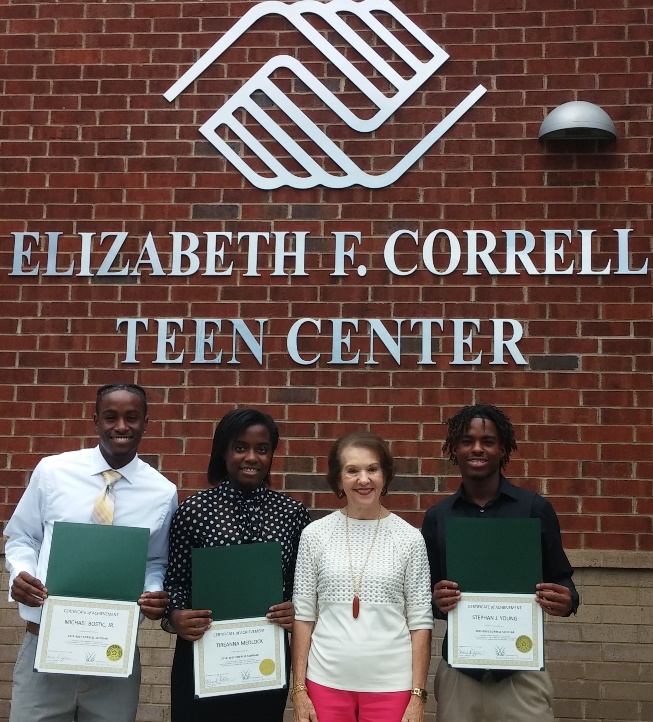 Pictured at the Elizabeth F. Correll Teen Center are new scholarship recipients Michael Bostic and Tireanna Medlock, with Mrs. Ada Lee Correll, and second year recipient Stephan Young.