Rich's Consumer Brands Charitable Fund made its 2018 grant distributions today for a total of $70,000.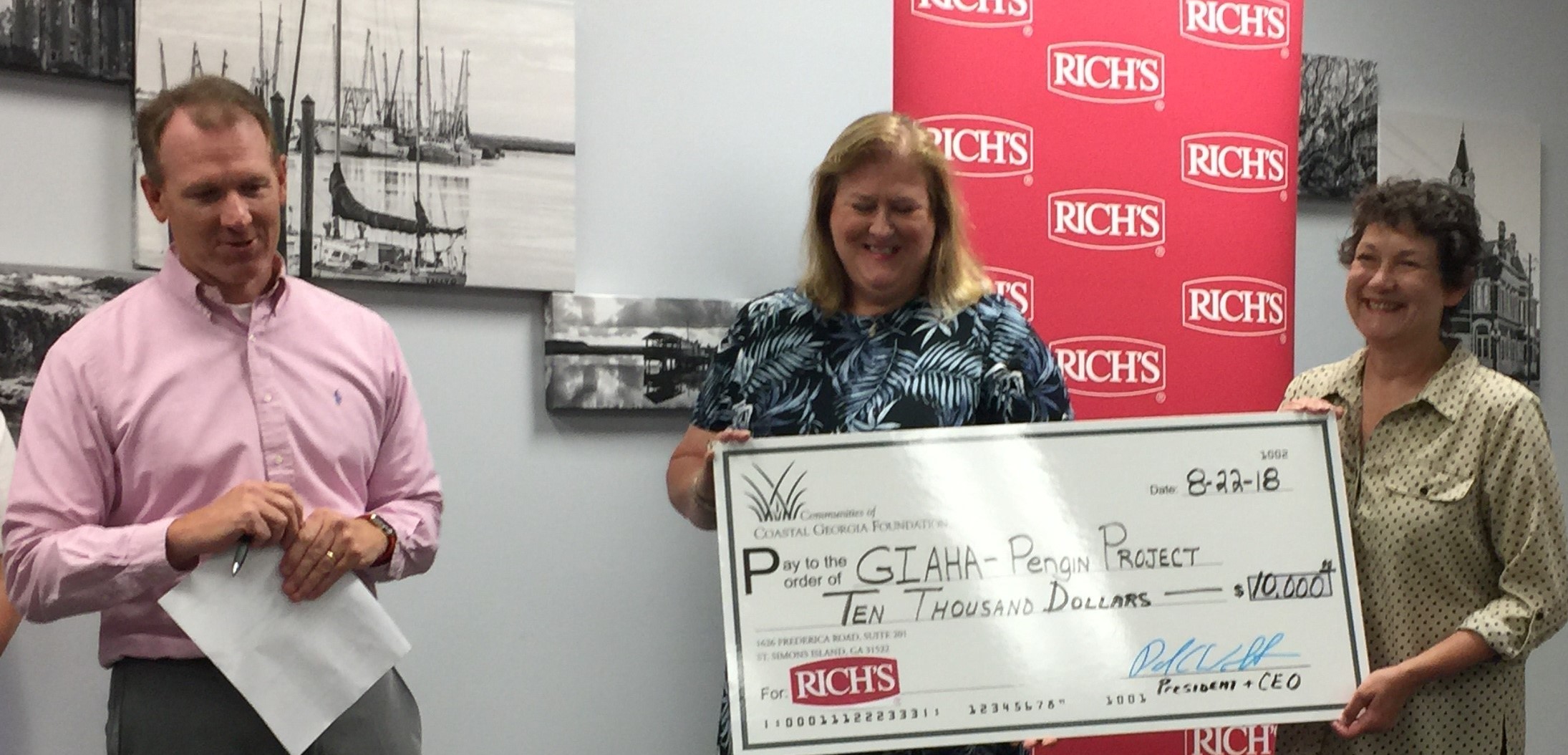 $10,000 went to the Golden Isles Arts and Humanities Association to benefit the Penguin Project which brings in young people with a variety of disabilities to produce a play. This program has been highly successful in the past two years in providing a resource for special needs young people and adults. Picture L-R: Jim Motos, Vice President of Rich Products Corporation, Consumer Brands Division, Allyson Jackson, Penguin Project, Heather Heath, Executive Director GIAHA.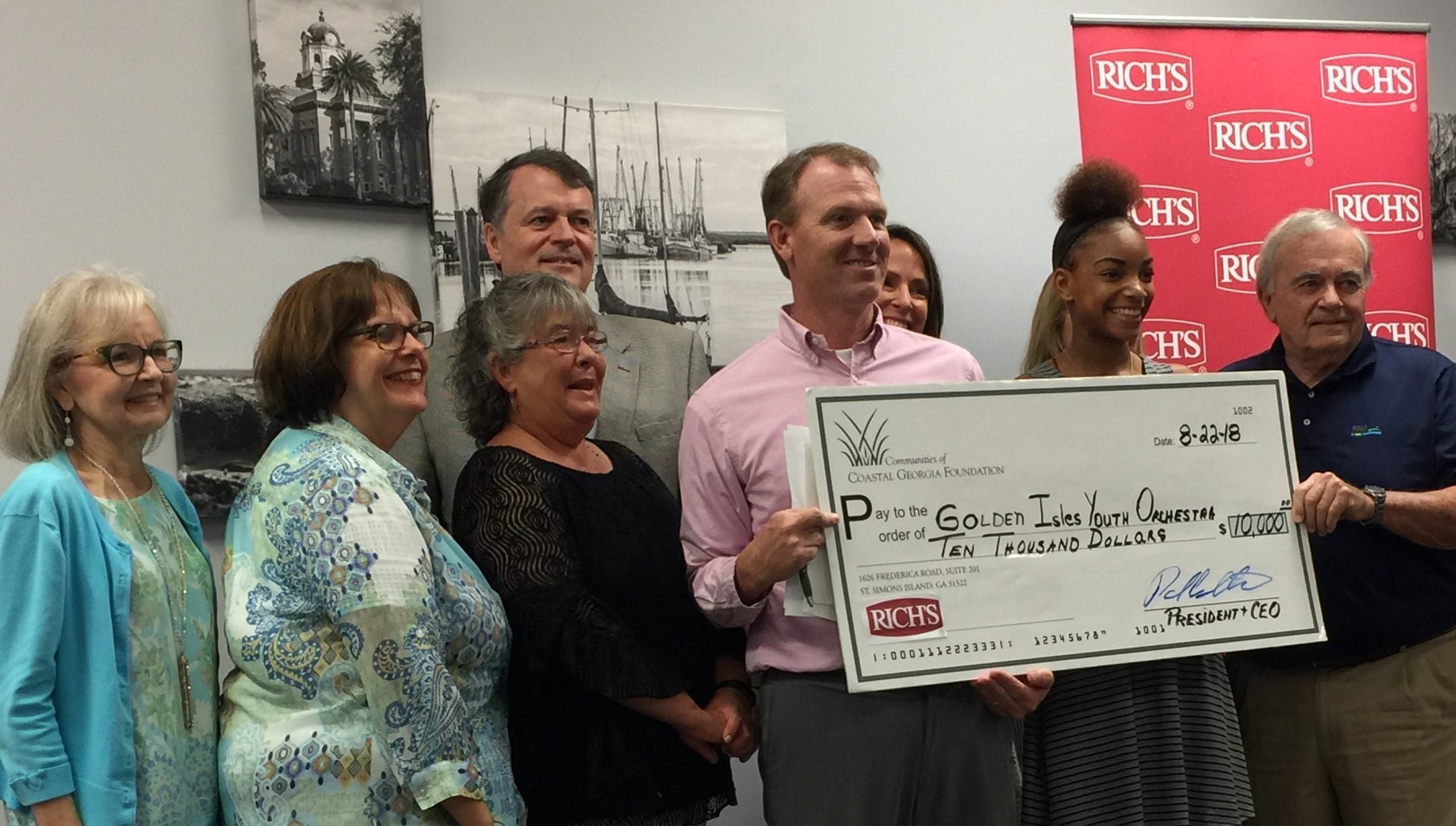 $10,000 was granted to the Golden Isles Youth Orchestra for classroom instruction and instructors. These programs have provided youth an introduction to strings and the opportunity to express their creativety in different ways through music. At this junkture all students involved in the program over the years have graduated high school and many have pursued a college education.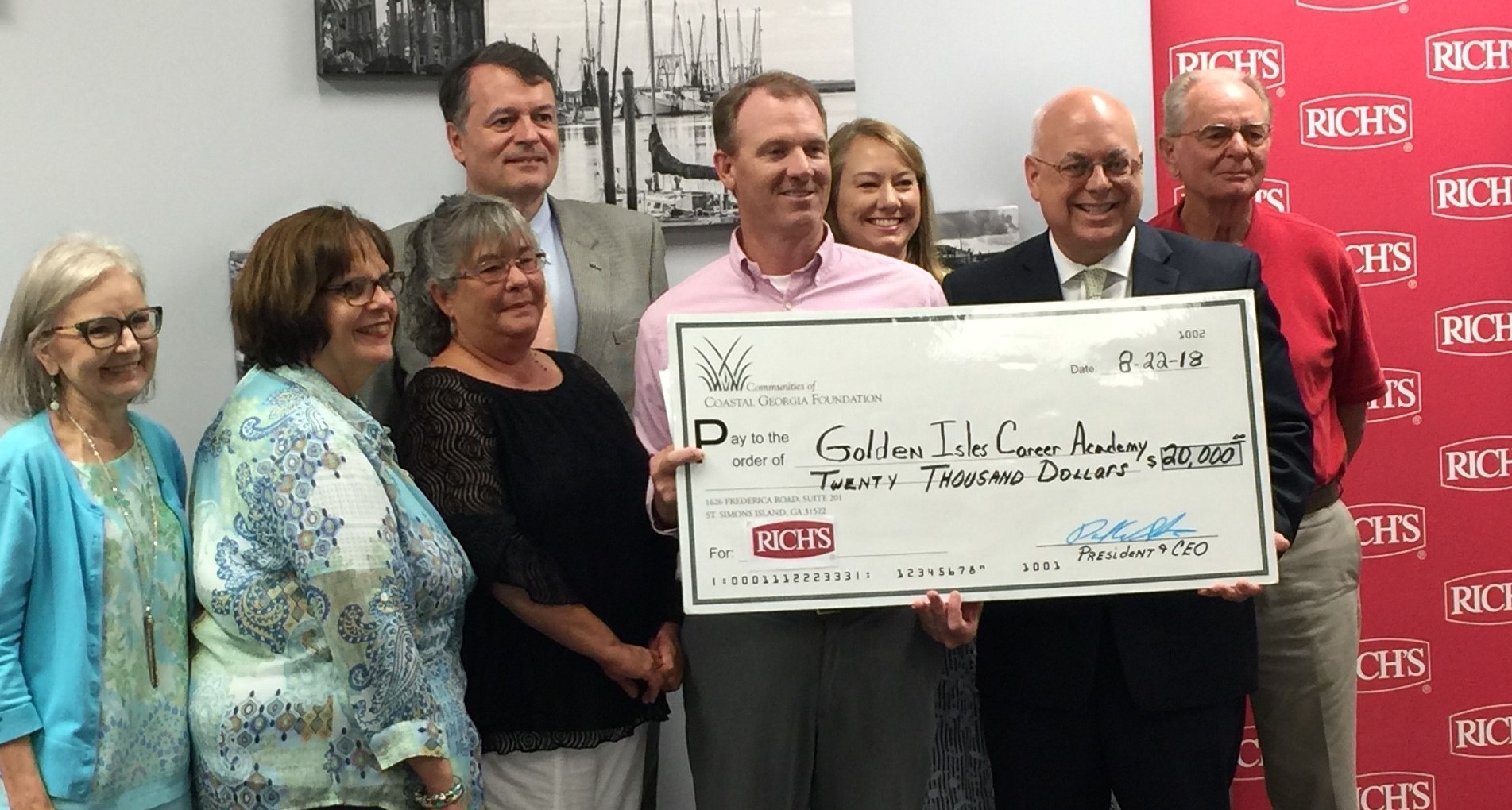 $20,000 was granted to the Golden Isles Career Academy to double the size of the kitchen for the Food Science/Culinary Lab. Rick Townsend, CEO is seen holding the check with Jim Motos, Rich's VP on the left.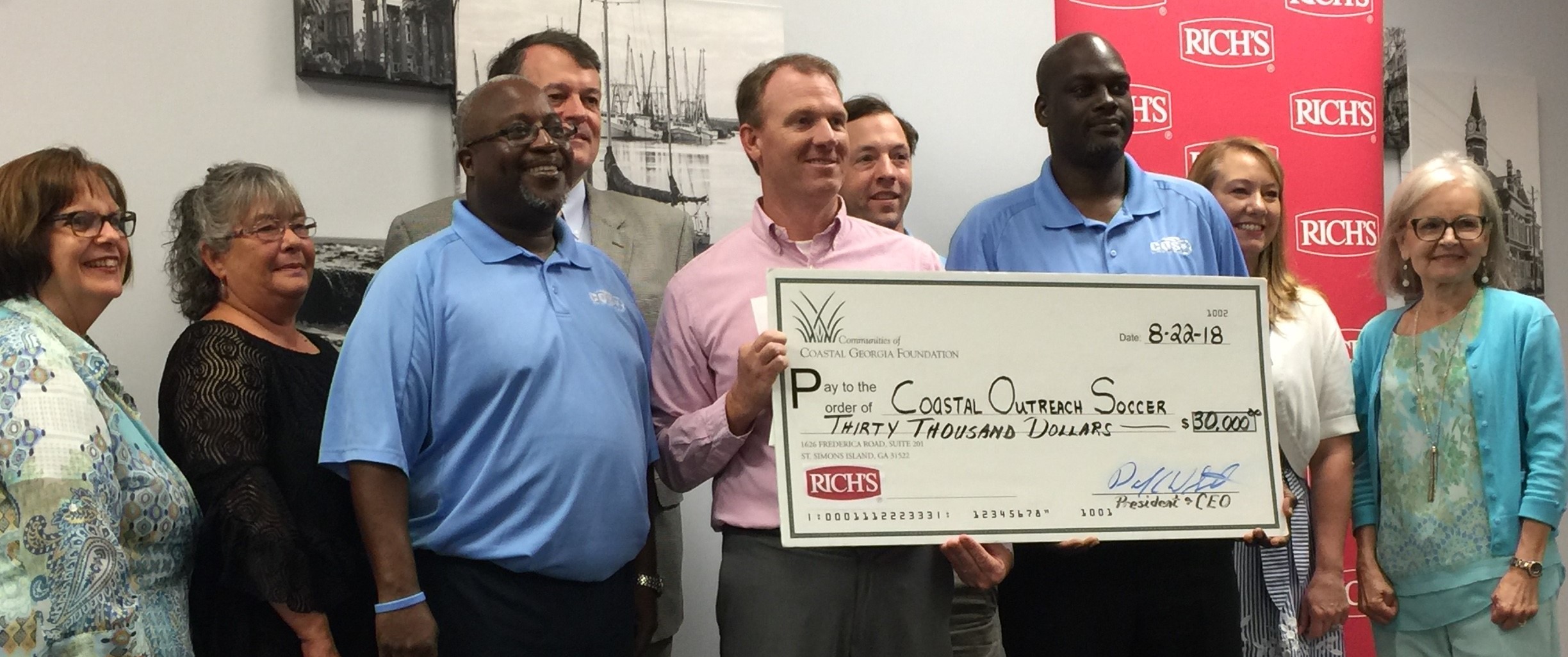 $30,000 was granted to Coastal Oureach Soccer to provide uniforms, travel funds, chrome notebooks for homework and studies and an irrigation system. This program's mission is to improve the health and well-being of children from underserved communities in coastal Georgia by combining a soccer based after school youth development program with academic support. Shawn Williams, Executive Director is seen holding the check (on the right) with Jim Motos, V.P. Rich's Consumer Brands Division.
We celebrate Rich's wonderful work in this community!