The Brunswick News by Lauren McDonald June 26, 2018
The Communities of Coastal Georgia Foundation will give out a record-setting total in grants this year to programs that serve some of the community's most vulnerable populations.
The organization announced Friday that it will award $98,800 in grants to 22 organizations.
"The Foundation's Community Impact grant initiative will distribute these grants to organizations providing a variety of critical, innovative and effective services to at-risk youth and their families in Glynn, Camden and McIntosh counties," according to a press release sent Friday.
The foundation annually budgets $50,000 for its competitive grant program. An additional $48,800 was contributed this year.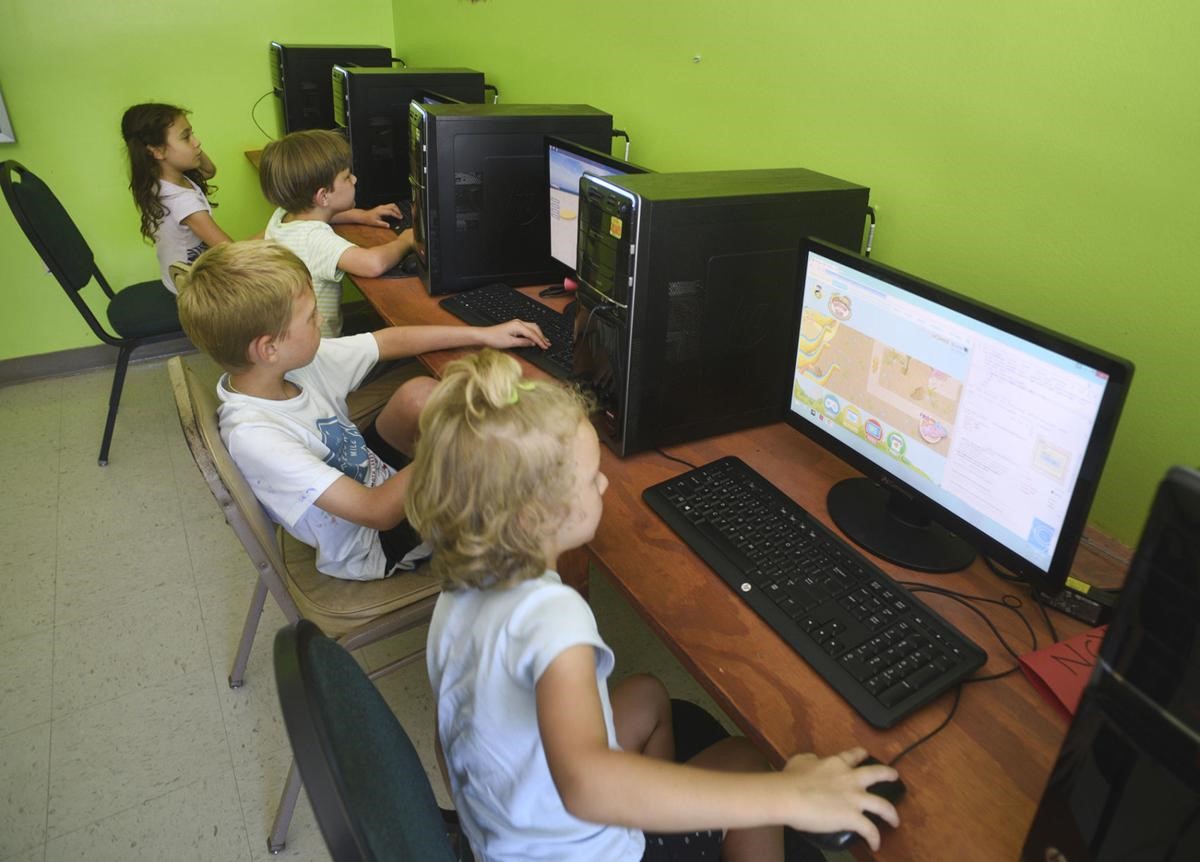 Pictured above are student at the Boys and Girls Club of Southeast Georgia. Funding this year will provide upgrades to the computer science lab at the St. Simons location.
Several organizations will be first-time recipients thanks to the additional money.
"Once again, our Community Impact Committee identified far more worthy grant recipients providing critical services than our budget could support," said Paul White, President & CEO of the Foundation, in a press release. "And once again, we turned to our fund holders to help us make up the difference. What an amazing group of Coastal Georgians."
Local organizations have big plans for the money they'll receive through these grants.
The Boys & Girls Clubs of Southeast Georgia plans to use the money to upgrade its computer science lab at the St. Simons Island location. The Children In Action (CIA) Sports Club will be able to provide scholarships through the grant. Morningstar Children and Family Services will use the grant to support its art therapy program for youth in residential foster care.
Other recipients include Communities in Schools of Glynn County, The Gathering Place, Coastal Coalition for Children, the Golden Isles Fellowship of Christian Athletes, Marshes of Glynn Libraries, the Golden Isles Arts and Humanities Association, SOAR, Safe Harbor Children's Center, Coastal Outreach Soccer, CASA and the Coastal Georgia Area Community Action Authority.
The Communities of Coastal Georgia Foundation has awarded more than $12.5 million in grants to community organizations since its inception in 2005.
"This is just one of many ways the Coastal Georgia Foundation works with the community to solve problems," White said. "Not only were we able to support these critical services, but we helped our fund holders to maximize the impact of their philanthropy."