Helping your clients reach their philanthropic objectives is an important service you can offer whether they're engaged in retirement, estate, or tax planning.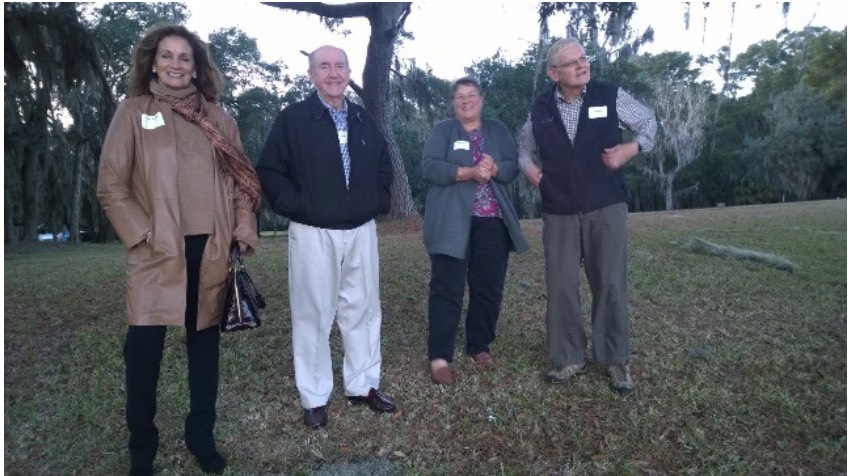 Working with a community foundation offers your client real tax advantages, as well as the chance to make the greatest charitable impact. Your client supplies the passion and ideas, while we supply the expertise and infrastructure.
What we have found in working with those interested in charitable giving is there is simply no accurate way to predict what the path will be and how quickly the donor will develop. However, we have learned to recognize some basic phases that donors tend to go through, and then to tailor our work to help them move to the next phases. The following describes the four stages that we have observed donors pass through on their charitable giving journey:
The Community Foundation Value Proposition
We can provide you with the right resources and offer the perfect solution for many of your clients' charitable needs. Here are some of the ways the Foundation can work with you to help your clients:
Customized Approach
The Communities of Coastal Georgia Foundation provides a customized approach, working together as a philanthropic partner and resource for professional advisors, providing support, information and expertise related to charitable giving options.
Charitable Planning
You act as the primary point of contact with your client as the client explores philanthropic giving. We act as your partner in matters of charitable planning, assisting you in maximizing tax advantages associated with charitable giving and in tailoring giving plans to meet your individual client's needs and goals.
Preparation of Illustrations for Gift Options
We provide illustrations upon your request.
Streamline Charitable Giving
We help you and your clients streamline their charitable giving through our funds, through which donors can establish a legacy that lasts in perpetuity.
Wide Range of Assets
The Community Foundation accepts many different asset types as gifts.
Community Experts
Our staff knows the priorities and emerging trends in the community and can help ensure that your clients are giving strategically in accordance with their specific and ongoing interests.
Geographically Unrestricted
We also can accommodate your clients' grants regionally or nationally, as we have no geographical restrictions regarding grantees.
Foster Family Relationships
We assist you in fostering family philanthropy while you are able to build family relationships across generational continuums. We facilitate mission, vision and goal discussions.
Donor Stewardship
We are happy to assist donors in researching potential grantees, matching donor's charitable interests to potential grantees, and coordinating site visits.
Investment Management
We provide financial stewardship for the fund. The Community Foundation offers a broad array of investment manager choices for donors. We perform continued oversight of investment management and provide full and transparent reporting.
Administrative Services
The Foundation provides record-keeping, gift acknowledgements, and full record-keeping services.