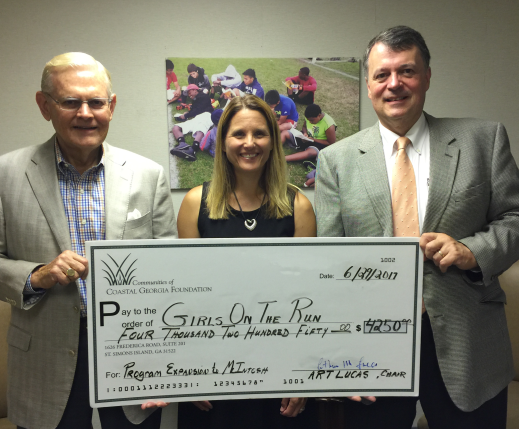 By LINDSEY ADKISON - The Golden Isles News(Brunswick News)
The need in Glynn County is very real. It is something that Paul White sees daily. That is why the president and CEO of the Communities of Coastal Georgia Foundation and his staff work hard to find money to help area organizations. This year, they have outdone themselves.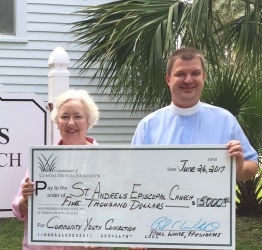 The annual competitive grant cycle that began in January, culminated in June with the awarding of $82,525 in Community Impact Grants to organizations working with "At Risk Youth".
The Halsey Family Scholarship Fund awarded two very worthy students $3,000 each for up to two academic years to help them complete their undergraduate degrees. This year Emily Gilbert, who will be attending Georgia Tech and Alexander Anklam, who will be attending the University of Alabama in the Fall are both majoring in Aerospace Engineering. We celebrate these outstanding students and wish them great success!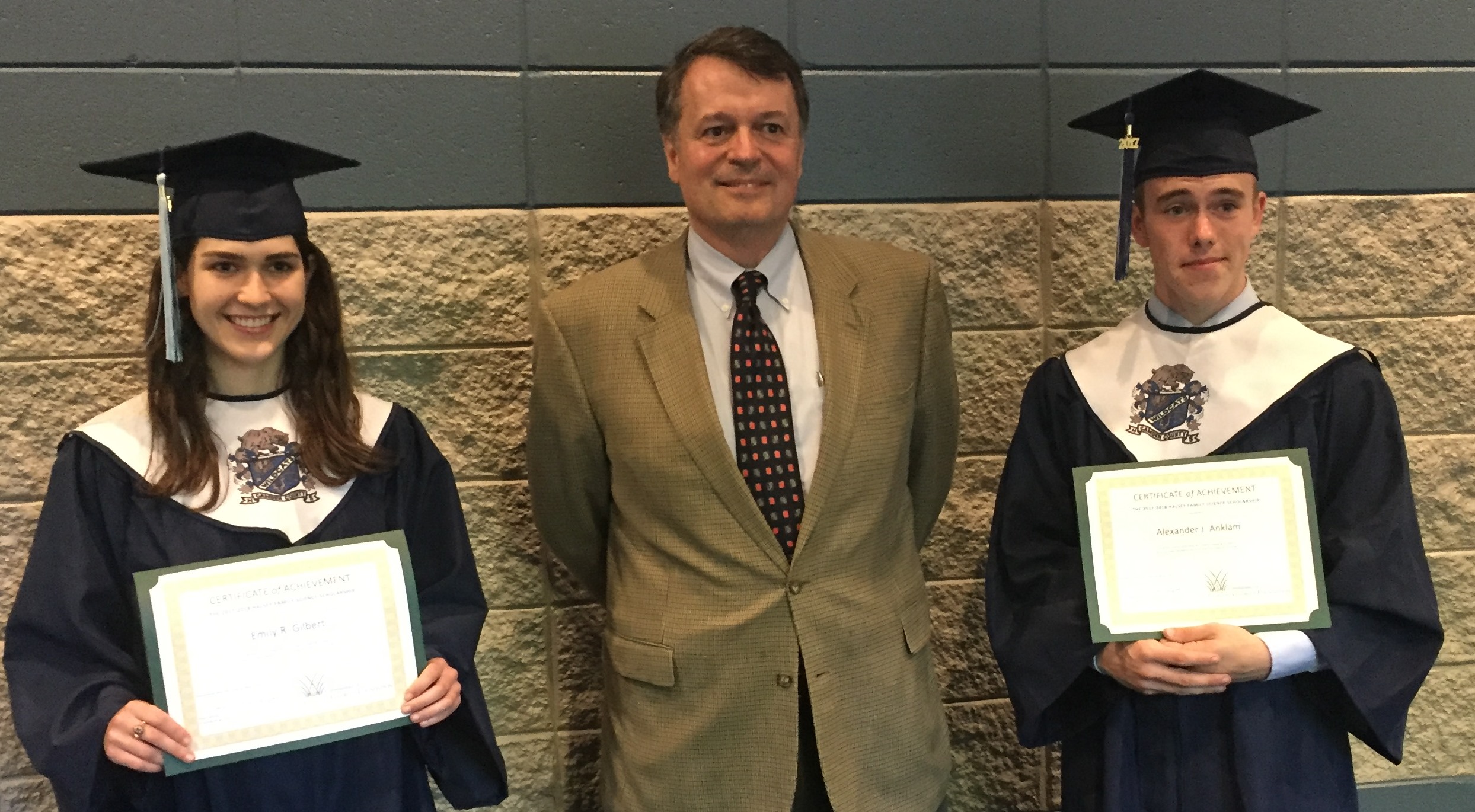 Pictured L-R: Emily Gilbert; Paul White, Foundation President and CEO; Alexander Anklam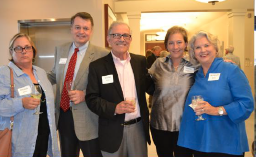 The Foundation hosted the 2nd Annual Conservation Donors Roundtable on March 9 at the A.W. Jones Heritage Center on St. Simons Island. The evening brought together conservationists, donors and representatives from Little St. Simons Island and the Department of Natural Resources for the special program that included a report about right whates along Georgia's coast.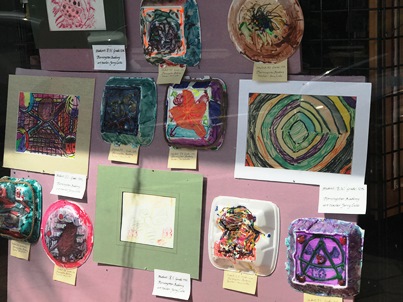 Funding from the Foundation's 2016 Community Impact Grant cycle provided the resources for expanded Art Therapy classes at Morningstar Children and Family Services, Inc.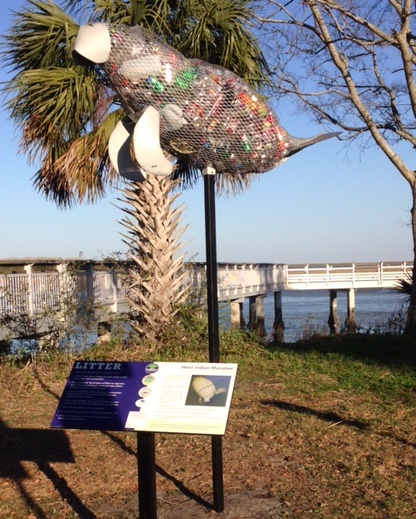 WJCT-TV, the PBS television out of Jacksonville will be airing the Keep Golden Isles Beautiful litter prevention sculpture project funded in part by the Community Foundation.
The Community Foundation's funding of the Golden Isles Youth Orchestra (GIYO) has had a broad impact in several Glynn County elementary schools. On Thursday, March 30, GIYO sponsored, in collaboration with Glynn County Schools and Golden Isles LIVE! a series of educational musical performances for 5th graders focusing on how African-American and Celtic music has impacted American music traditions all the way through modern hip-hop. This performance, included Kathleen Turner and Trina Meade as the guest artists.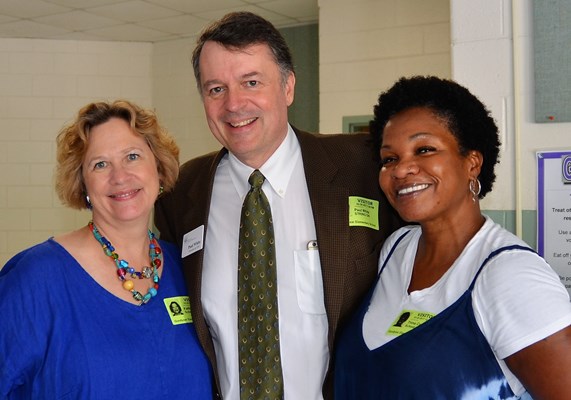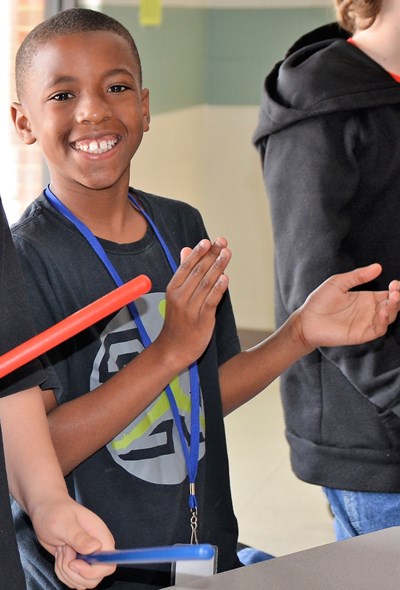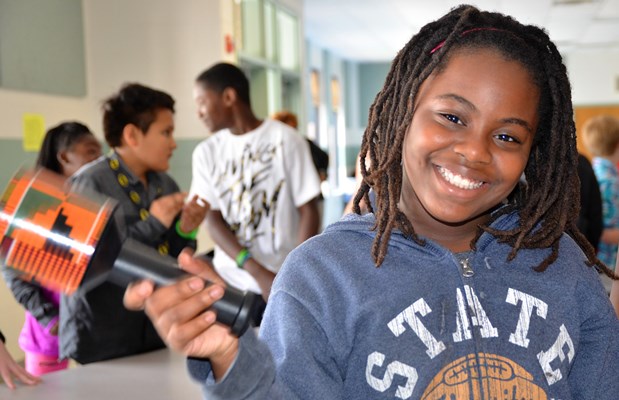 Last year, Coastal Partners In Philanthropy in partnership with Stewards of the Georgia Coast hosted a Conservation Donors Roundtable at Musgrove Plantation on St. Simons Island to hear about shorebird conservation. Ian Davidson, Director of Bird and Wildlife Conservation at the National Fish and Wildlife Foundation (www.nfwf.org), presented on their large-scale, highly collaborative shorebird conservation efforts. Shorebirds are one of the most rapidly declining group of birds in the world and Davidson profiled the remarkable migration routes of many species of shorebirds, with some making annual migrations from the Arctic to South America and back again.
As a result of that event, supporters raised the necessary funds to purchase a "Mule" and thirteen cameras to support this work. The Mule is shown here on Cumberland Island being used on a Piping Plover Survey. Georgia's coast features prominently in conservation plans due to the critical role this region plays by providing important habitat and food resources during migration and the nesting season.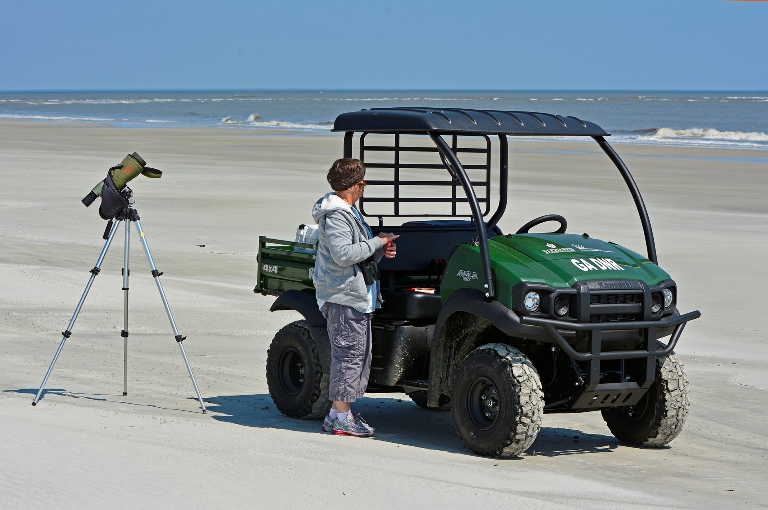 On March 9th, the Coastal Georgia Foundation and the Stewards of the Georgia Coast joined efforts to host the 2nd Annual Conservation Donors Roundtable at the A. W. Jones Heritage Center adjacent to the St. Simons Lighthouse Museum. Stewards is an informal affinity group for donors with a passion for coastal conservation. The event was attended by representatives of various local and national foundations who have an interest, institutionally or individually, in preserving the natural habitats and wildlife along the remarkable Georgia coast.
The main presentation delivered by Georgia DNR Wildlife Resources Division biologist Clay George focused on the critically endangered North American Right Whale. Tim Keyes, also with the DNR Non-Game Conservation Section gave us an update of last year's program on shorebird conservation efforts in Georgia. Finally, Judy and Walter Hoyt shared reflections on their philanthropic efforts to preserve coastal habitat in Georgia.