The Communities of Coastal Georgia Foundation manages and administers the following scholarship funds with award opportunities for students in Coastal Georgia.
The Christ Church, Frederica Episcopal Church Women Fund - $2,500 - 1 year
A scholarship fund created in 2017 by the Christ Church Frederica Episcopal Church Women. Annually, the scholarship will provide $2,500 to a female graduating high school senior or current college student pursuing a degree through an academic or technical college or university. The applicant must be of the Episcopal faith and hail from Glynn or McIntosh County.
2022 CCF ECW Winners: (left to right)
*Evie Akridge
*Maggie Jenkins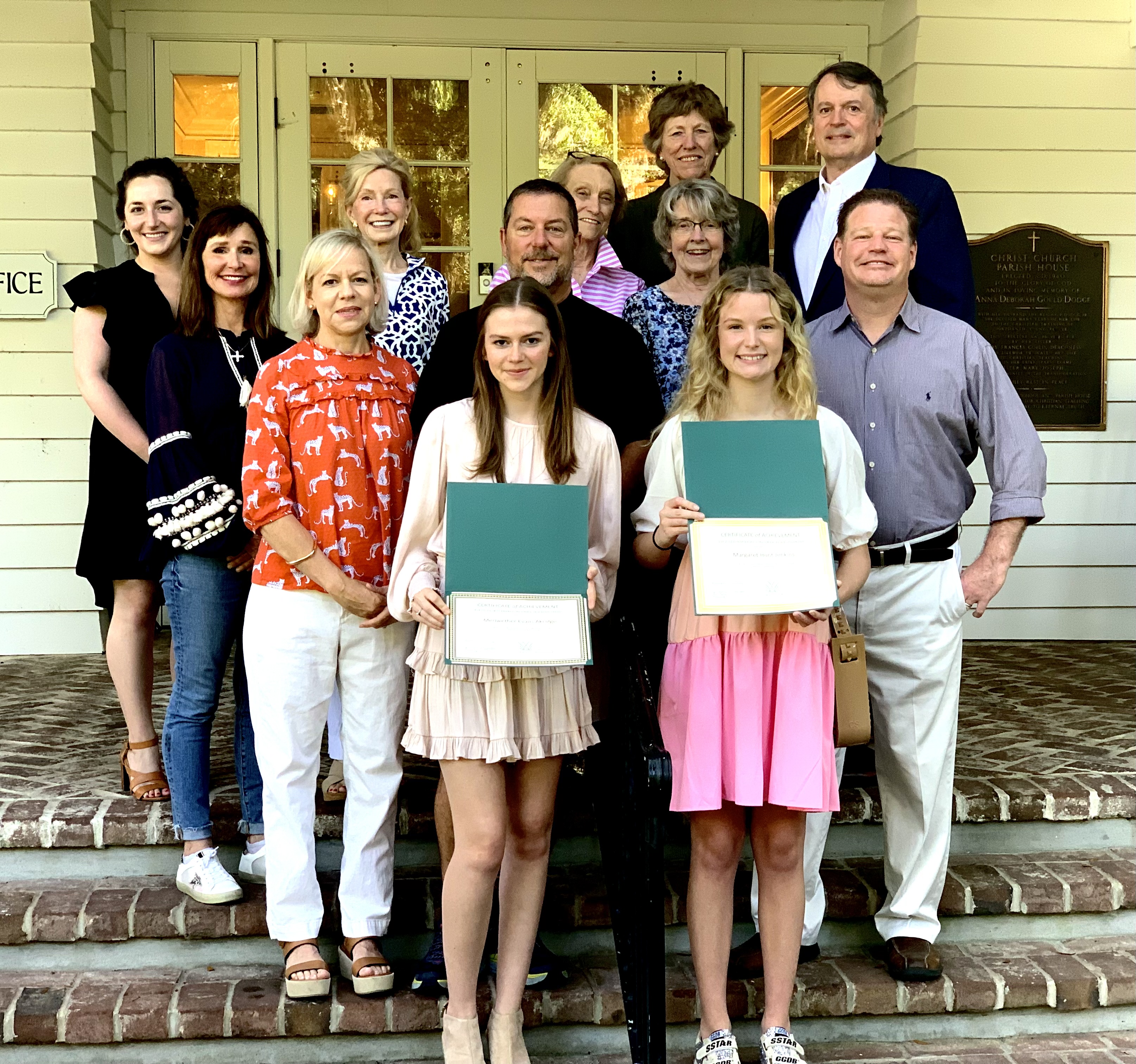 --------------------------------------------------------------------------
The Halsey Family Scholarship Fund - $8,000 - 2 years
A post-secondary scholarship program offered to graduating seniors at Camden County High School, pursuing a Bachelor's Degree in either a Biological or Physical Science Field or a Music, Music Education, or Music related Field.
The Halsey Family Scholarship was established by John F. (Jack) Halsey, PhD, and Sandra M. (Sandy) Halsey in recognition of the significant influence that both science and music education have had on their lives. The Halsey Family Scholarship awards up to four (4) academic semesters of support to undergraduate students beginning their freshman year in college, based on continued progress and academic achievement.
The scholarship provides up to $2,000 per semester (maximum, $4,000 per year), which is paid directly to the post-secondary institution, to offset costs of tuition, fees, books, room & board. Any excess funds are distributed to the student through the institution's student accounts services to pay for living expenses.
2022 Halsey Winners: (left to right)
*Elizabeth Tran - Science
*Mary Margaret McNeil - Music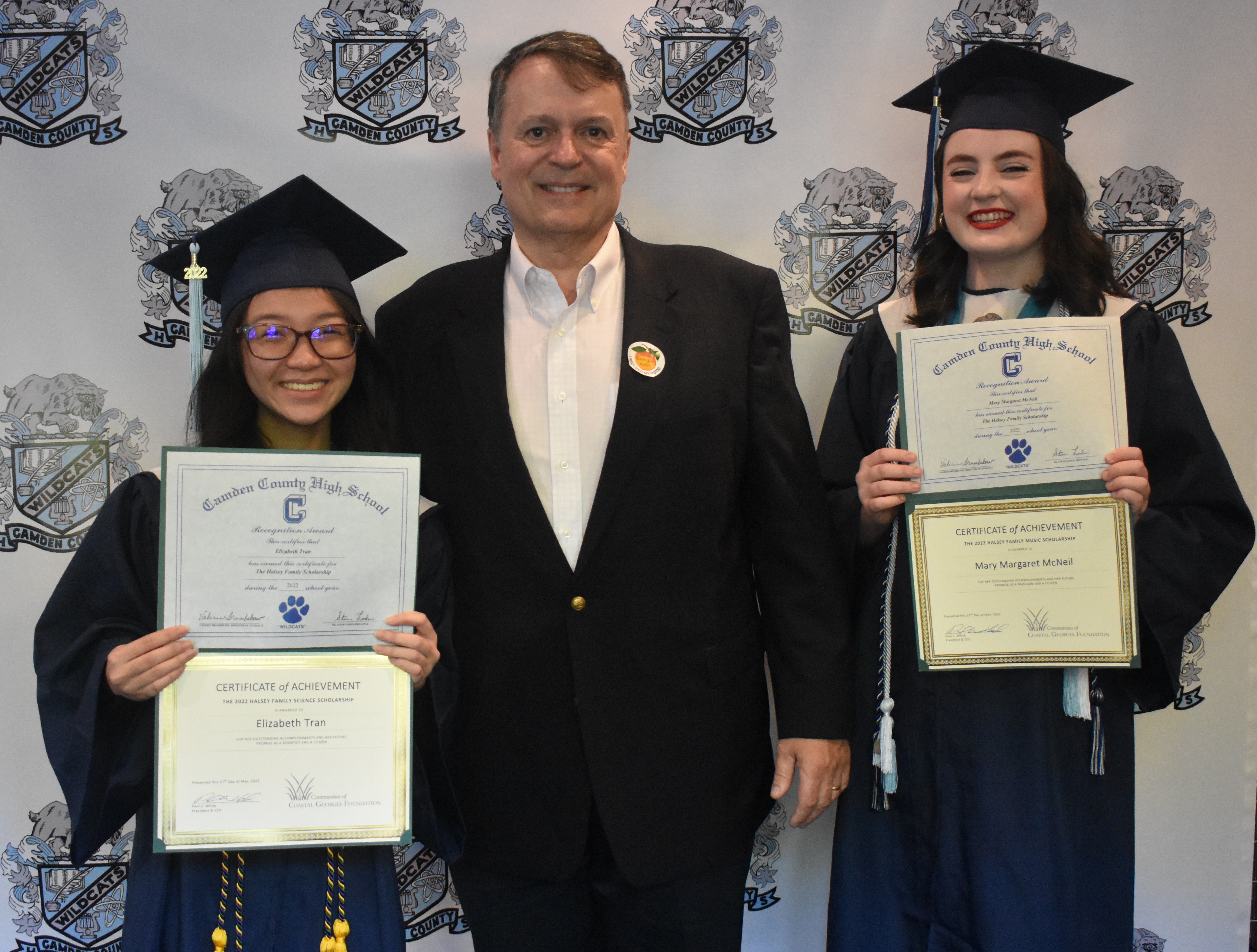 --------------------------------------------------------------------------
The Correll Scholars Program Fund - $20,000 - 4 years
Applicants for the Correll Scholars Program must be Glynn County high school seniors pursuing a two or four year degree at one of Georgia's public universities, and members of the Elizabeth F. Correll Teen Center/Boys & Girls Club of Southeast Georgia or The Gathering Place.
The Correll Scholars Program provides an annual scholarship of $5,000 to 4 students enrolled in four-year academic degree programs and an annual scholarship/stipend of up to $4,000 to students enrolled in a two-year academic/technical degree program.
2022 Correll Winners: (left to right)
*Justis Kuykendall - GP
*Kylie Dallas - GP
*Grace Hagen - GP
*Saje Alston - B&GC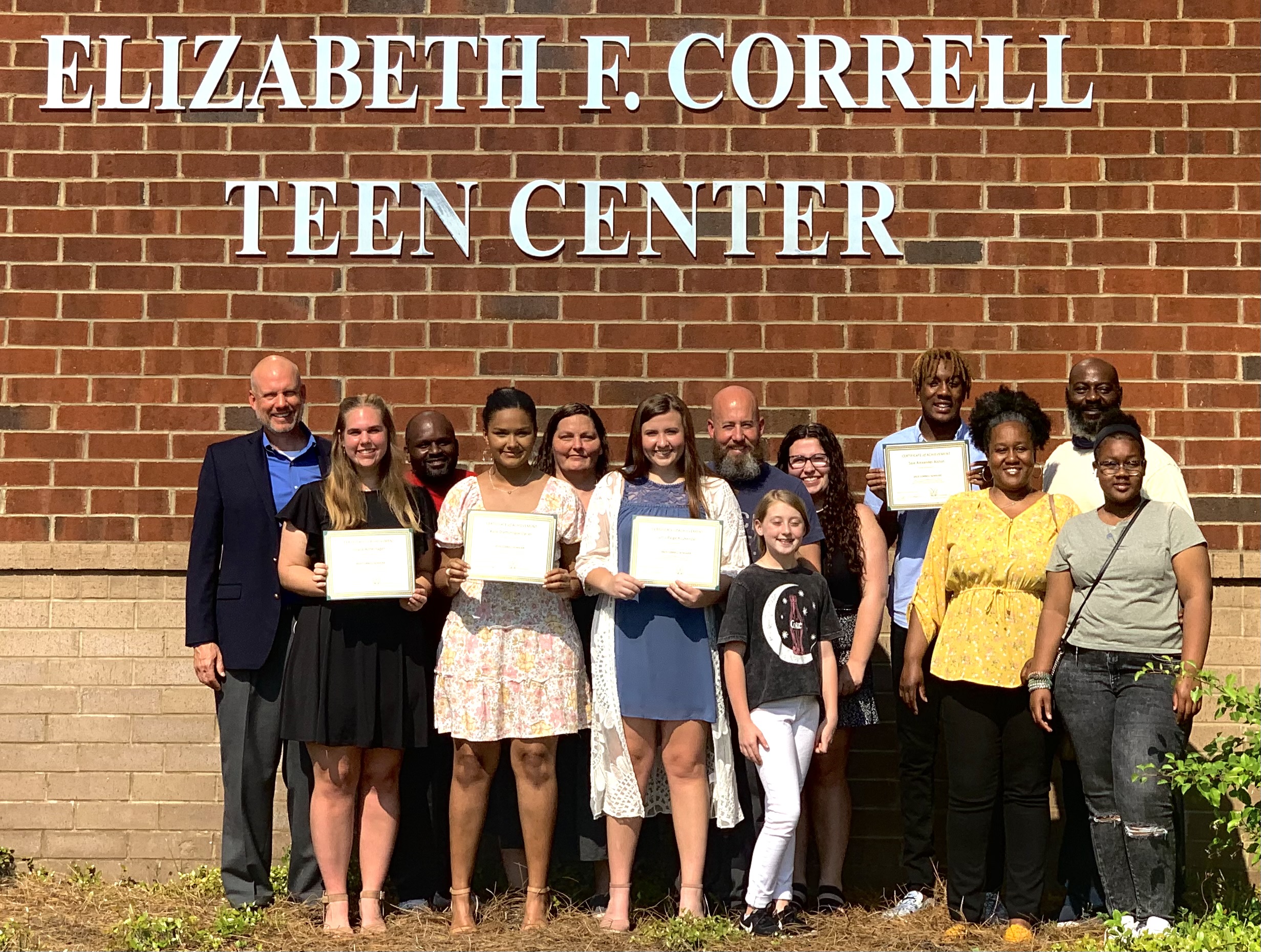 --------------------------------------------------------------------------
The Glynn Academy Class of 1969 Scholarship Fund - $2,500 - 1 year
The Glynn Academy Class of 1969 scholarship, a component fund of the Communities of Coastal Georgia Foundation, will award a $2,500 academic scholarship to a graduating Glynn Academy senior who has been accepted to attend a Georgia academic college or university.
The graduating senior must meet the following criteria:
1. Applicants must have a cumulative HOPE GPA between 2.70 and 2.99.
2. Applicants must supply family background and demonstrate financial need.
3. Applicants must be a good school citizen with no demerits, excellent attendance, and no failures.
4. Applicants must demonstrate active involvement in extracurricular school and community activities.
2022 GA Winner:
*Marisela Guerreo-Gomez