The Communities of Coastal Georgia Foundation (CCGF) is pleased to announce the opening of its 2023 Community Impact Fund annual grant cycle for Glynn, McIntosh, and Camden nonprofit organizations. The new, online application period begins January 1 and proposals are due February 15. Awards will be announced in early May. CCGF will accept funding requests for up to $7,500 - past Community Impact Fund grant recipients are welcome to reapply.
The Foundation has two separate focus areas this year: at-risk youth & capacity building. As in years past, CCGF will assist nonprofit agencies working with at-risk youth and their caregivers. The addition of capacity building is open to all nonprofits, expanding beyond only at-risk youth programs. This capacity building focus will aid nonprofit agencies in administration, governance, planning, fundraising, and building an organization's internal capacity.
The new online application process may be accessed here on the Foundation's website, Instagram, and Facebook pages.
2023 Community Impact Grant Online Application
Select "Register a New Account", then "Organization", followed by your NPO's EIN/Tax ID
On January 10, 2023 at 10:00 a.m. - an online Demo session was hosted by CCGF to show Glynn, Camden, and McIntosh nonprofit organizations with the new online application process - and answer general Community Impact Fund grant questions.
Click the image below to watch the recorded 30-minute Demo Session: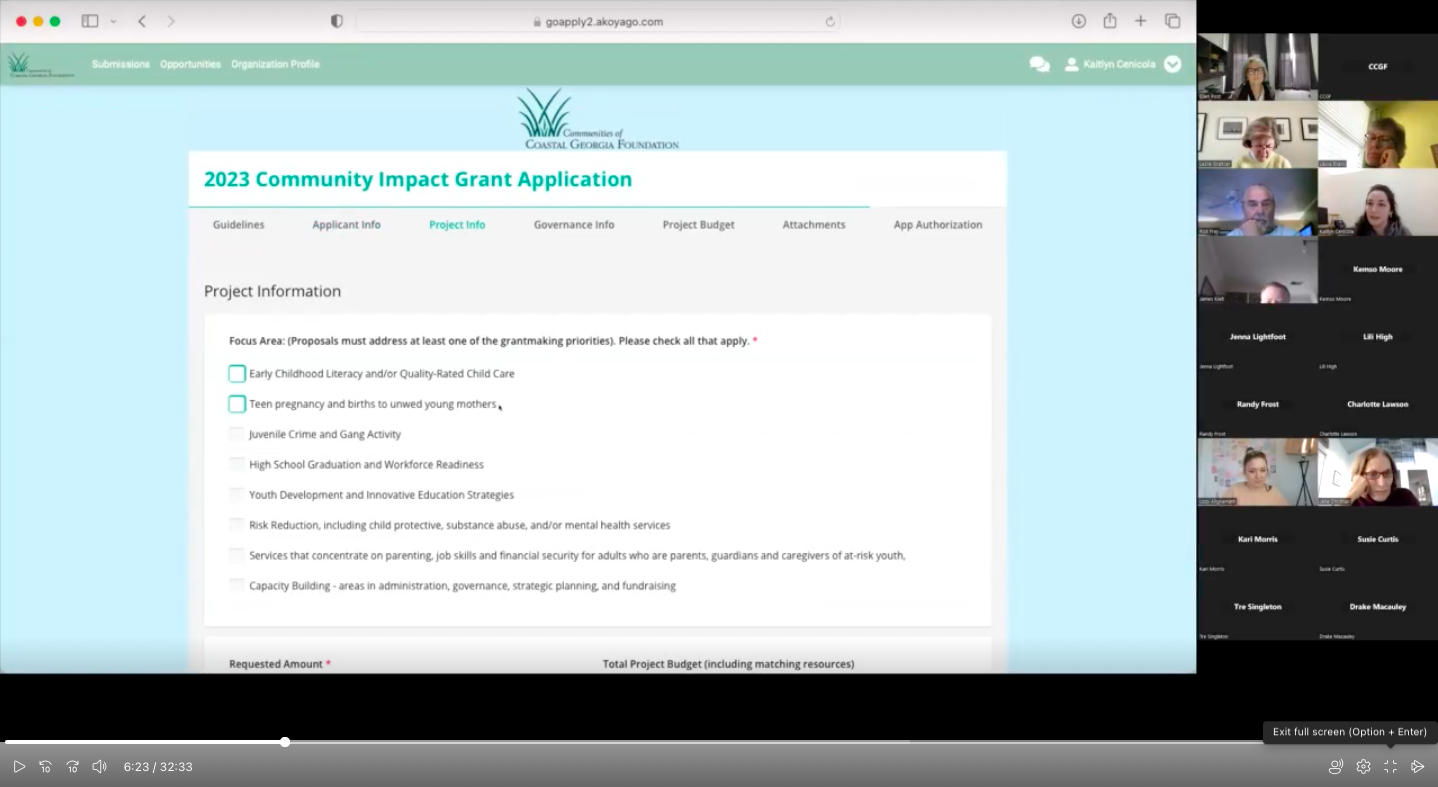 Questions? Please contact:
info@coastalgeorgiafoundation.org; (912) 268-4442; P.O. Box 2463, Brunswick, GA 31521
**2022 Community Impact Grant recipients will need to submit an interim or final report with their 2023 Community Impact Grant application, if reapplying: 2022 Community Impact Grant Recipient - Interim/Final Report Document
Click here to see a list of the 2022 Community Impact Grant Recipients -
2022 Community Impact Grants: $170,988 total distributed to Camden, McIntosh, and Glynn County non-profit organizations