Strengthening Our Communities Through Engaged Philanthropy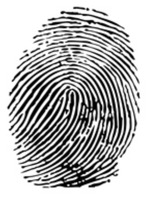 THUMBPRINTS + BLUEPRINTS
In the actions we take today and in the legacy we leave for tomorrow, we all have the desire to make our mark. – Make an impact. Make a difference. That difference finds voice in the word philanthropy. – By definition, a noun. Yet philanthropy can be the most active of verbs, energized when placed in motion as people become truly connected to their community and connect their passions with a purpose. – The thumbprint is yours alone. The blueprint that brings it to life is what we do together.
connecting people who care with causes that matter.
The Communities of Coastal Georgia Foundation is many things: researcher, educator, funding counselor and community steward. And yes, grantmaker. More importantly, we serve as thoughtful matchmakers between the philanthropic desires of our donors and areas of need from local to global.
This engaged matchmaking is the product of the exhaustive research and keen understanding that intimately aligns donors with recipients.
While the Foundation seeks to evaluate and address local community needs, we are equally skilled at fulfilling the wishes of donors who desire to support specific fields or organizations for which they have a personal interest, even if they exist well beyond our region.
Our mission is founded on partnering with donors to make a measurable and meaningful impact on a community and on the lives of those who live there.
The beginning point is not vast wealth. It's simply your desire to make a difference.
the difference between charity and philanthropy.
The distinction is important. While charity responds, philanthropy anticipates; charity is emotional, philanthropy is intellectual; charity seeks to solve, philanthropy seeks to prevent; charity is short-term, philanthropy is long-term; charity is about today, philanthropy is about tomorrow.
The Communities of Coastal Georgia Foundation is a hybrid. While the financial base of private foundations comes from a single source, we derive our support from an array of donors. And where most non-profit charities focus on a single issue or area of interest, we work with donors to invest in a variety of issues and promote a full range of community interests.
you don't give to us. you give through us.
The Communities of Coastal Georgia Foundation is not the beneficiary of donor donations. We are a conduit, a community-focused catalyst, a portal and a launch point for strategic and sustained philanthropy that serves the greater good.
Footprints are fleeting. Thumbprints are uniquely and indelibly yours, leaving a distinctly personal stamp and impression on what you choose to touch.